Doctors are like everyone else in that they need to prepare for things that will happen, and that includes the possibility that they will pass sooner than expected. This is why it is important for doctors in Anaheim, Bakersfield, Irvine, La Jolla, Riverside, San Diego, and the surrounding areas to have life insurance in place for their families. Don't put off this important action, call our team at DI4MDs and we'll work for you as an independent insurance agency to get you the right life insurance for doctors to fit your needs. Help to provide peace of mind for your family with a life insurance policy today.
How Much Coverage Is Needed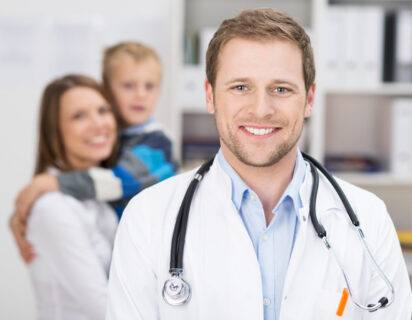 Once the decision is made to get life insurance for doctors, perhaps the most important question is how much coverage is needed. There are several questions that are recommended to work through to help provide an idea of the amount of coverage that you will desire. The first of these questions is the immediate financial needs of your family, such as the funeral expenses and other bills associated with your passing, as well as any tax implications that will be triggered as well.
Next, you want to make sure that your family has an emergency fund if they don't already have one, or to add to an existing emergency fund. This is an amount of money that your family has immediate access to when things happen unexpectedly, such as a furnace going out and needing to be replaced.
Providing for your children's educational expenses can be looked at as well. Whether this is for private school, college, or trade school, you may want to put aside an amount to help provide for this education. Along with this will also be discussions about income replacement for the loss of your income. A chunk of money from your life insurance for doctors can be invested and provide an annual income for your family in your absence.
Types of Life Insurance
When looking for life insurance for doctors, there are a number of different options that each offer different benefits. Perhaps one of the most common types of life insurance is term life insurance. This life insurance provides a defined benefit and the coverage lasts for a defined period of time. Another option with life insurance is the cash value life insurance. The premiums for this will be higher, but that is because part of your premiums is invested for you and provide you with a way to utilize that cash value later in the life of the policy. There are several other options as well, and this is why it is so important to speak with a specialist from DI4MDs.
We have helped hundreds of medical professionals all over Anaheim, Bakersfield, Irvine, La Jolla, Riverside, San Diego, and the surrounding areas. The sooner you take the step to call us, the sooner you can rest easy knowing that your family is taken care of. Contact us today to learn more.