Best Disability Insurance for Physicians, Physicians Life Insurance, Group Physicians Disability Insurance and More in Sacramento, CA and the Surrounding Areas
At DI4MDS we have partnered with the best insurance carriers in the nation to deliver the unparalleled insurance coverage that medical professionals deserve. Providing life insurance for doctors and the best disability insurance physicians in Sacramento, CA, we work diligently to ensure that you have the coverage you need to stay safeguarded from life's unexpected circumstances.
Not only do we offer individual coverage options, but we are proud to also offer group physician disability insurance for your practice.
Whatever your insurance coverage needs may be, we are there to ensure that you have the protection you deserve. Contact us today to learn more about life and disability insurance for doctors in Sacramento, CA, and the surrounding areas.
Best Disability Insurance for Physicians, Dentists, and Military Doctors in
Sacramento, CA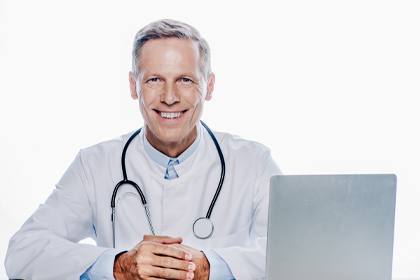 If something should happen to you it can greatly impact your financial stability. We understand the importance of your financial stability and we aim to mitigate the impact of injury/disease by offering the best disability insurance for physicians, military doctors, and dentists.
Disability Insurance For Military Doctors  – We understand the unique risks that military doctors face on the job, which is why we offer military doctors disability insurance that offers protection from a wide range of ailments, injuries, and perils
Disability Insurance For Dentists – Dentists rely on their fine motor skills to perform their jobs effectively. Even the slightest injury can have a huge impact on their livelihoods! Let us help you find the right disability insurance for dentists from the right insurance carrier
Disability Insurance For Physicians – Disability insurance for physicians is not just limited to severe physical injuries. Certain physicians' disability insurance policies may even offer coverage for mental disorders or breakdowns that can impact your ability to perform your job adequately
Disability Insurance for Residency in Sacramento
Our agents do not just provide disability insurance for practicing physicians, we offer you coverage throughout your career with disability insurance for residency/fellowship. With pre-approved discounts and exclusive disability insurance for residents & fellows for UCSD/RADY/Scripps, we match you with the right policy that suits your specific needs. You deserve ample physician disability insurance coverage as you are building your career, and we ensure that you get it through fellow/resident disability insurance for Sacramento, CA and the surrounding areas.
Life Insurance for Doctors in Sacramento, California
As the capital of the state, Sacramento, CA contains important government buildings such as the California State Capitol Museum, the Sacramento Federal Building, and other public institutions that possess timeless architectural charm. But, more than its government buildings, Sacramento is named a great place to live with central valley appeal, diverse housing, and several recreational centers where you can get away and enjoy the beauty of nature. It is true what they say: there is something for everyone in Sacramento!
At DI4MDS, we cover you with unmatched physician life insurance for Sacramento, CA, and the surrounding areas. With the goal of providing your dependents with financial stability after you have passed on, we help you carefully select the right physician life insurance policy that matches your and your family's practical needs. Contact us today to learn more about life insurance for doctors in Sacramento, CA, and the surrounding areas!